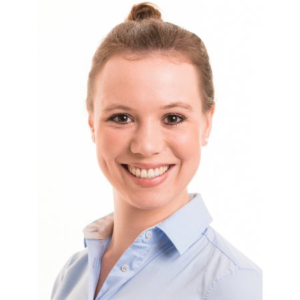 November 7, 2017 | My first post
My first thought when I heard about the newly established Lénaïc Fund for Quality Journalism was: what a unique initiative to honour and remember a true talent that has left the world far too early. From reading the fund's website, I was amazed by the strength and willingness of Lénaïc's friends and colleagues – but most of all of her deeply committed parents – who all together did everything they could to keep Lénaïc's mission going – and still do so.
I had the impression that the people behind this fund were very dedicated and not just recruiting another round of interns. This fund seemed special and gave me a good feeling – and thus I applied. I haven't been proven wrong. But neither did I imagine that a couple of weeks later I would be chosen as the second fellow of the charitable fund nor that it would catapult me right into the heart of Brussels. Certainly, when I read the email that I had been selected, I was filled with joy and gratitude – and this has not changed up to this moment.
Receiving this fellowship is a unique opportunity and I'm very aware of that: Once graduated, especially with a high degree, the options to intern with media outlets are very limited, since most offers – due to the Belgian law – require the student status. Moreover, the journo job market in Brussels is quite competitive as it is full of experienced individuals and finding a sustainable job, especially when free-lancing, is not easy. Therefore, receiving the support from the fund (and the cooperating media partners) is a huge chance that should not be underestimated.
Rocking the bubble with POLITICO: my first weeks on the fellowship
My time on the fellowship keeps being an adventure each day. With the fund's help, I joined Brussels based media outlet POLITICO, the European version, a bit less than two months ago. From the moment I entered the office, I felt very welcome and have received continuous support and advice in many ways. I've been given an induction and dived into POLITICO's way of writing and investigating stories. Given that English is not my mother tongue, especially the writing part was and in certain ways still remains a challenge – a big thank you to "my" patient editors at this point.
Since I speak native German and have a general interest in the politics of the German speaking countries, the main topics I have covered so far were the general elections in Germany and Austria, or stories related to these events, including follow-ups. It is an exciting but also extremely challenging time for the EU, with democracy being contested on many fronts. In certain ways even in the core member states of the EU, amid populists rising and their frequent accuse of false media reporting. Covering this "stormy weather" is exciting: Learning how to differentitate fake news from real news as well as choosing the right angle within this all can be quite tricky but certainly needs to be done by good journalists. So being taught first-hand by some of Europe's top journalists how to cover and report elections has been a great experience for me. Also the coverage on the actual election nights, where I was involved in POLITICO's live blog, has been a great lesson for me since everyting needed to be reported quickly.
Moreover, apart from the German-Austrian angle, I've also been given the chance to work on Brexit stories as well as contributing paragraphs to some of POLITICO's qualitative newsletters, for instance to the Pro Technology Alert or Pro Health Care Alert. I've also been asked by Ryan Heath, author of Brussels Playbook, to contribute some blurbs to his newsletter and he also advised me on what stories I should look out for. Ryan also encouraged me to keep pitching the stories I considered as news-worthy and included me in a couple of projects he worked on, an experience I'm very grateful for – which is certainly not a matter of course.
My initial doubts: the difference between respect and fear
Before I started out on the fellowship, I had been a bit scared that POLITICO's diversity and their broad range of topics might be too challenging or demanding for me but once on the job, I realised that this fear had basically been baseless. Not because I now think I know it all anyway, quite the opposite, but no one at the office expected me to know the billions of facts about the EU from day one. What's required is a strong interest, the will to report and the committment to keep track of things – the experience comes by constantly working on topics by including all these aspects.
So in terms of the diversity, it is actually quite an advantage, because especially as a young journalist, you can expand your horizon in so many ways and also find out which areas you like to report on. I've also learned that it's good to have a certain level of respect when it comes to EU reporting – but no fear. I have been to Brussels before, graduated in EU journalism and worked in the EU media scenery, thus I already had some knowledge I could benefit from in terms of understanding this world of its very own kind. However, EU journalism and understanding complex EU policies can be quite a challenge – but no one at the office expected me to know and grasp it all within a snap. Everyone was very patient with me and I realised that the most enriching support came through the helping hands of my new colleagues, who never cease to explain various issues to me and never turn me down when – once again – I have to interrupt their work process because of my favorite sentence: "I have a question."
Apart from the work I do, my journey on the fellowship has also been great in a social way. I received feedback from readers and got in touch with them. Some comments lead to an interesting discussion or hinted aspects I should improve on when writing future texts. I also enjoyed when former colleagues of mine reached out to me because they suddenly had read my byline, e.g. either on Playbook or underneath an article on the website.
I've also been invited to meet with Margaritis Schinas at the Commission, the Berlaymont, and was given a very warm welcome by him and his team, including a welcome speech at the Midday Briefing.
Delighted to meet Judith Mischke, @AnotherEUJourno new #LenaicFund scholarship holder. Keeping Lénaïc's memory alive. pic.twitter.com/5CwdCfWQc1

— Margaritis Schinas (@MargSchinas) October 17, 2017
So far, I also got to experience a European Council – not my first one, but once again an exciting experience with long, busy days. Summing it all up, I can say that I absolutely enjoy the diversity of my duties and get challenged each day. I don't regret to have applied for this fund and can only encourage other female candidates to do the same. Just give it a try, you have nothing to lose. And don't forget: If you're interested in following my work, you can read my articles here.